For Parents
New to the program? Welcome to Future Bound Miami!
We are so glad that you have taken this step of investing in your child's future by opening a children's saving account or CSA through Future Bound Miami! Your child deserves to thrive and dream big and we believe that saving for those dreams makes a huge difference.
You can learn more about the research behind these types of accounts and details about how our program runs by reading our "Frequently Asked Questions" page. Your child will have this account until they graduate high school so we encourage you to make the most of it! Deposits through our banking partner EdFed will gain interest over time so the earlier you start, the better.
Program Contributions Include:
Just for opening your account, $25 was automatically deposited! If your child qualifies for free or reduced lunch, they received an additional $25, for a total of $50 free.
Sign up for our newsletter below and follow us on social media to be the first to know about our upcoming program contribution opportunities!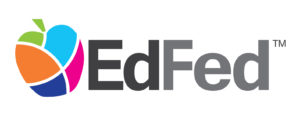 MAKE A DEPOSIT TODAY!
South Florida Educational Federal Credit Union (SFEFCU) is now EdFed! Visit a branch near you and make a deposit into your child's Future Bound Miami Account. For a full list of branch locations visit: www.rebrand.ly/FBMdeposit
You will need your child's name, the name of their school, and their student ID number.
Check your balance: Log on to the M-DCPS Parent Portal and click the Future Bound Miami banner to be automatically signed into your Savings Tracker.
FINANCIAL EDUCATION RESOURCES:
Sign up for our mailing List:
Please update your contact information to make sure you are receiving all updates and information regarding your child's savings account through Future Bound Miami.
Questions?
For more information, speak with your school administration or reach out to us at the contact information listed below!